Upcoming Events:
Peace of Art for COVID-19!
As many of us know, Syria has been particularly hit hard by the pandemic and the number of cases is rising, which is why we've decided to hold an Art Auction to raise money to help Syria through the pandemic and help our community overcome this difficult time.

We are looking for local Syrian artists as well as artists in Montreal who want to make a change with their beautiful art and are interested in donating their artwork to be sold in our auction that will be held in Novemeber!

If you are interested in donating your artwork please contact us through FB or Instagram or send us an email and we can tell you more about this initiative! If you just want to help out with the planning, let us know!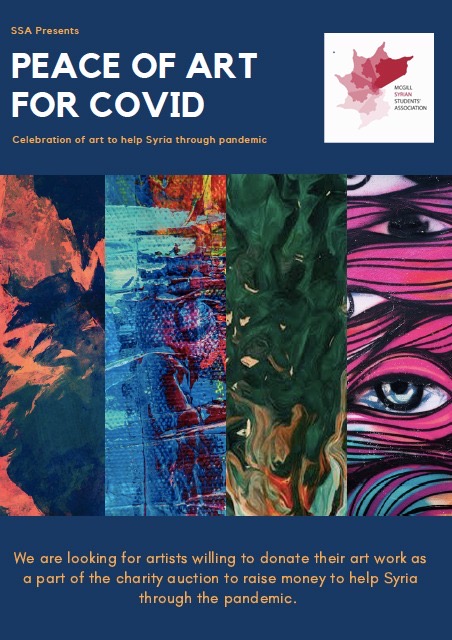 Stay tuned for more updates!